OUR FILIPINO FAMILY
The families of Carlos and Candelaria Cabahug Perez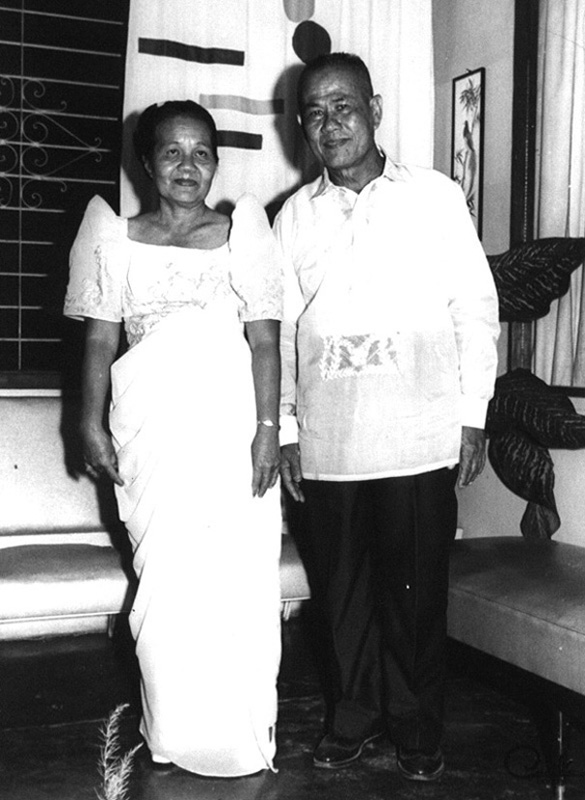 Carlos and Candelaria, 1968
---
These pages are dedicated to the extended families of Carlos Perez and Candelaria Cabahug Perez. Brief biographies of Carlos and Candelaria are included below. The history and genealogy of their families can be accessed through the following links:
---
Carlos and Candelaria were born in Mandaue, Cebu, Philippines, where they lived throughout their lives. Their union on May 8, 1931 resulted in ten children, eight of whom lived to adulthood. Their family consists of:
---
| | | |
| --- | --- | --- |
| i. | Carlito Perez | Carlito was born June 20, 1933, and died July 18, 193310. |
| ii. | Martesio Perez | Martesio married Anges Essem Bañez. |
| iii. | Almira Perez | Almira was born on December 24, 1935, and she died on December 3, 2012. Almira married Ruben Suico. |
| iv. | Nathaniel Perez | Nathaniel married Maria Anita Ocampo. |
| v. | Lucy Perez | Lucy married Warren Leigh Zahler. |
| vi. | Ludovico Perez | Ludovico was born July 26, 1944, and died April 24, 194510. |
| vii. | Judith Perez | Judith married Arlington Casquejo. |
| viii. | Denis Perez | Denis married Asuncion Moreno. |
| ix. | Eli Perez | Eli married (1) Lorna Grace Navarrez and (2) Carmen Laranjo. |
| x. | Daisy Perez | Daisy was born November 14, 1951, and she died November 24, 2013. Daisy married Prakash Temkar. |
---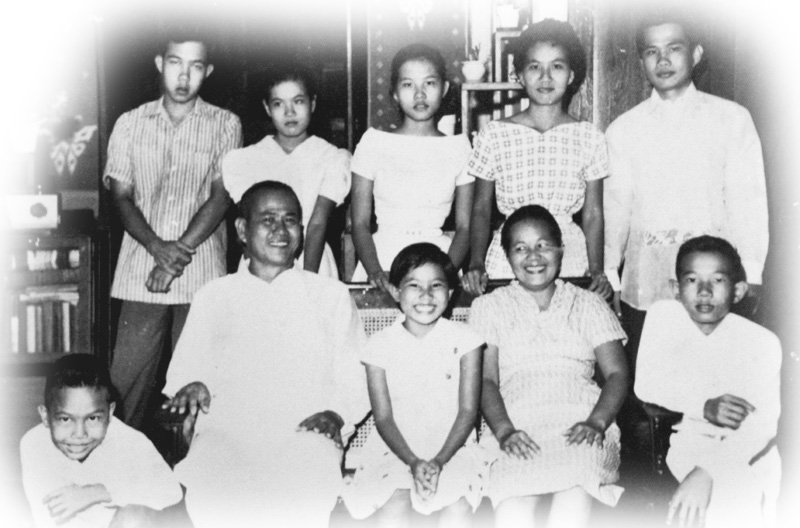 Family of Carlos and Candelaria, mid 1950's
---
Carlos Perez was born November 4, 19023, the son of Catalino Seno and Bonifacia Perez. Following her husband's death prior to 1900, Bonifacia commenced an extramarital affair with Catalino, which produced two children, Carlos and Catalina Perez. Raised by their mother, as children, Carlos and Catalina sold produce in the Mandaue market to help support the family.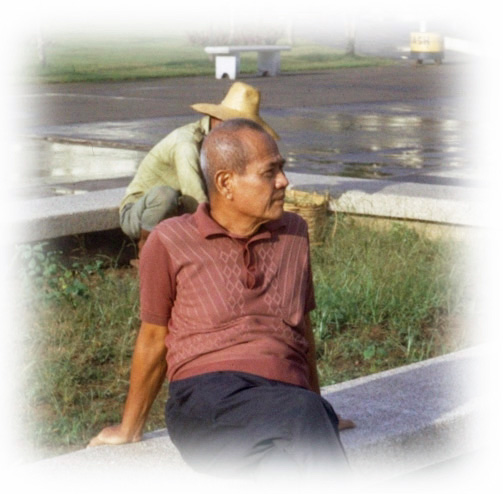 Carlos Perez
Carlos' early education was in the Mandaue public schools. After graduation from High School, he continued his training in Normal School and was certified as a school teacher. Carlos began his teaching career in the Mandaue Public Schools, where he was known to excel in math. He was later transferred to Compostela, where his teaching career ended in the late 1930's. ; It is told that he got into a fight with the principal and subsequently quit teaching6.
During this period, Carlos courted Candelaria Cabahug, whom he married on May 8, 1931. Together, they raised and educated eight children (listed above). Carlos and Candelaria lived their entire lives in Mandaue, with only occasional trips to Manila and the United States to visit family.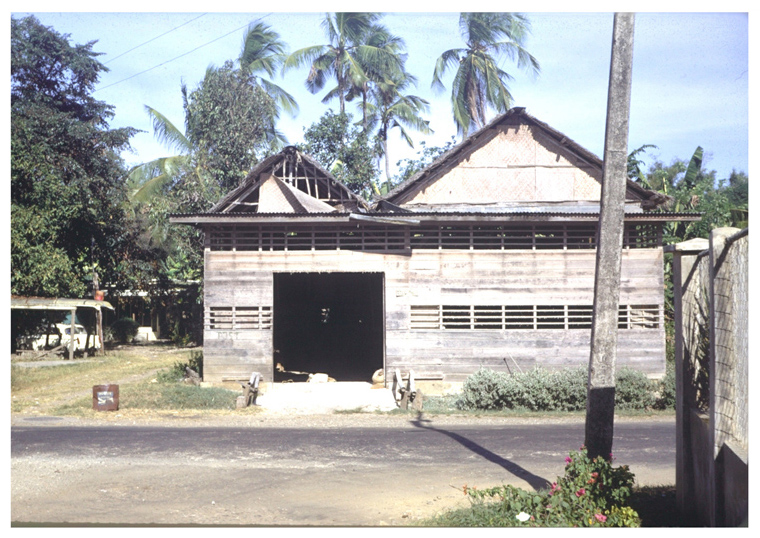 Carlos' Rice and Corn Mil
Following his resignation from his teaching position in Compostela, Carlos took up the life of a businessman. In 1937, he opened the first Corn and Rice Mill in Mandaue5, which continued in service until well into the 1990's. His nephews, Mamerto and Joveno Basilgo, both worked in the mill in their youth. According to Mamerto, during World War II, the Japanese demanded that Carlos grind grain exclusively for the military and related how he defied their order by grinding corn and rice for the local residents. Eventually, however, Carlos and family evacuated to the hills in Liloan for the remainder of the War6.
Over the years, Carlos invested his earnings in various properties throughout Mandaue and neighboring municipalities. In addition to supervising the mill and overseeing his many properties, Carlos enjoyed meeting with his friends. Nearly every day, he would bicycle to the public market where you would find him playing tres sietes, a popular card game, with his barcada.
Carlos was well known and respected by his fellow Mandauehanons and he was the surrogate parent of choice for the children of relatives sent to study in Cebu. Carlos died February 29, 1996 at his home in Mandaue. He was 93 years old.
---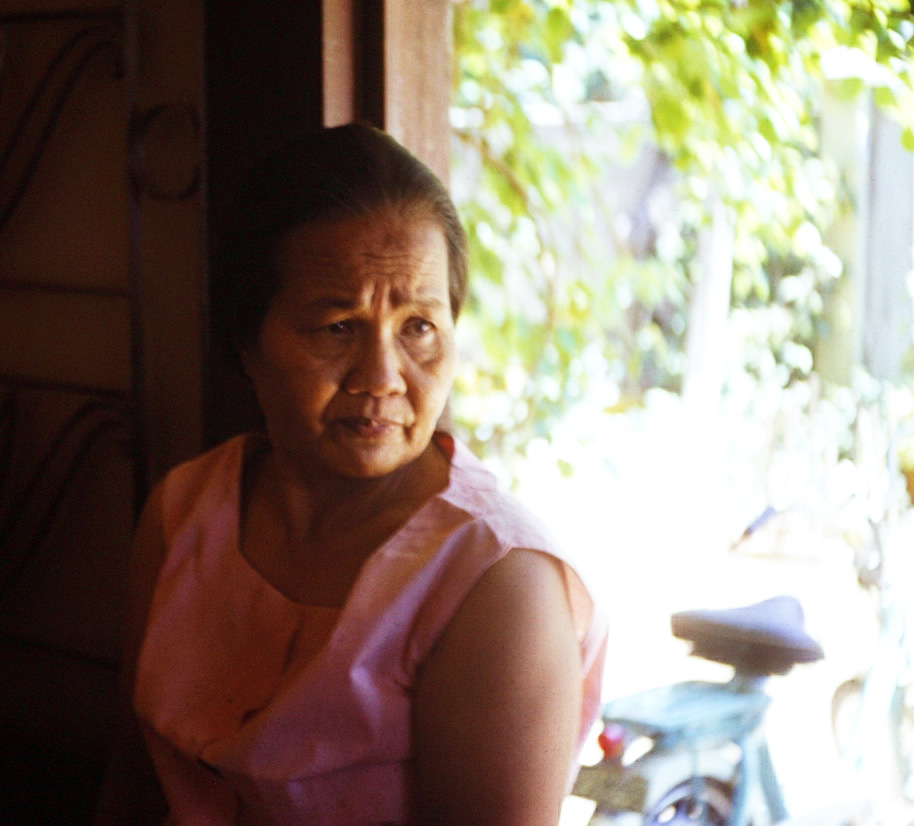 Candelaria Cabahug
Candelaria Cabahug
Candelaria Cabahug was born February 2, 1910, the daughter of Ambrosio Cabahug and Cayetana Sanchez. The sixth of eleven children, she was part of a large Cabahug family located in Mandaue, Cebu and Aurora, Zamboanga del Sur. Educated in the Mandaue Public Schools, Candelaria also attended Normal School and earned her teaching certificate. She became a third grade teacher at the Consolacion Elementary School.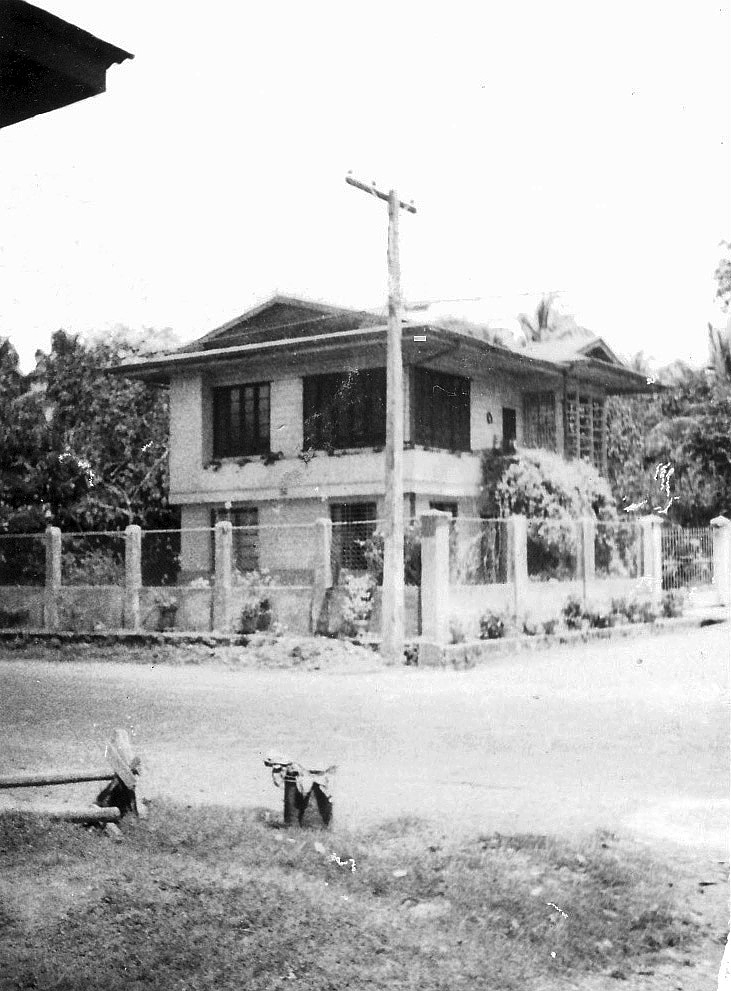 Family House in Ibabao
Late in the 1920's, when her parents and many of her siblings migrated to Aurora, Candelaria chose to remain in Mandaue, which allowed her to continue her career. Her decision may also have been influenced by her suitor,Carlos Perez, whom she soon married. As a result, she added a second career as a housewife and mother. When not teaching, Candelaria was constantly busy at home raising her children and managing the household. Quiet by nature, Candelaria was none the less master of her house. Her house was always clean and well ordered inside and out. She was also an excellent cook.
For many years, the Perez residence was located in Ibabao on the corner of Rizal and A.C. Cortes streets. At that time, A.C. Cortes ended at Rizal street and the mill was located near their intersection and across from the house. The residence had an ample, enclosed yard, and Candelaria was often seen sweeping the yard and tending her many flowers. Unfortunately, in the 1970's, the old house was torn down to make way for expansion of A.C. Cortes street which was extended to link up with the first Mactan bridge.
Candelaria died January 23, 1975, of a cerebral aneurism, while visiting family in the States. She returned home accompanied by family and was interred in the Mandaue Public Cemetery.
---
Top | Perez Surname Index | Site Main Page
We welcome any additions, corrections, comments or questions and are particularly interested in new pictures and information which will add to the story of our families. We may be contacted at: